Private Trauma Recovery Coaching
Work With a Certified Trauma Recovery Coach to Start Your Journey to Self Healing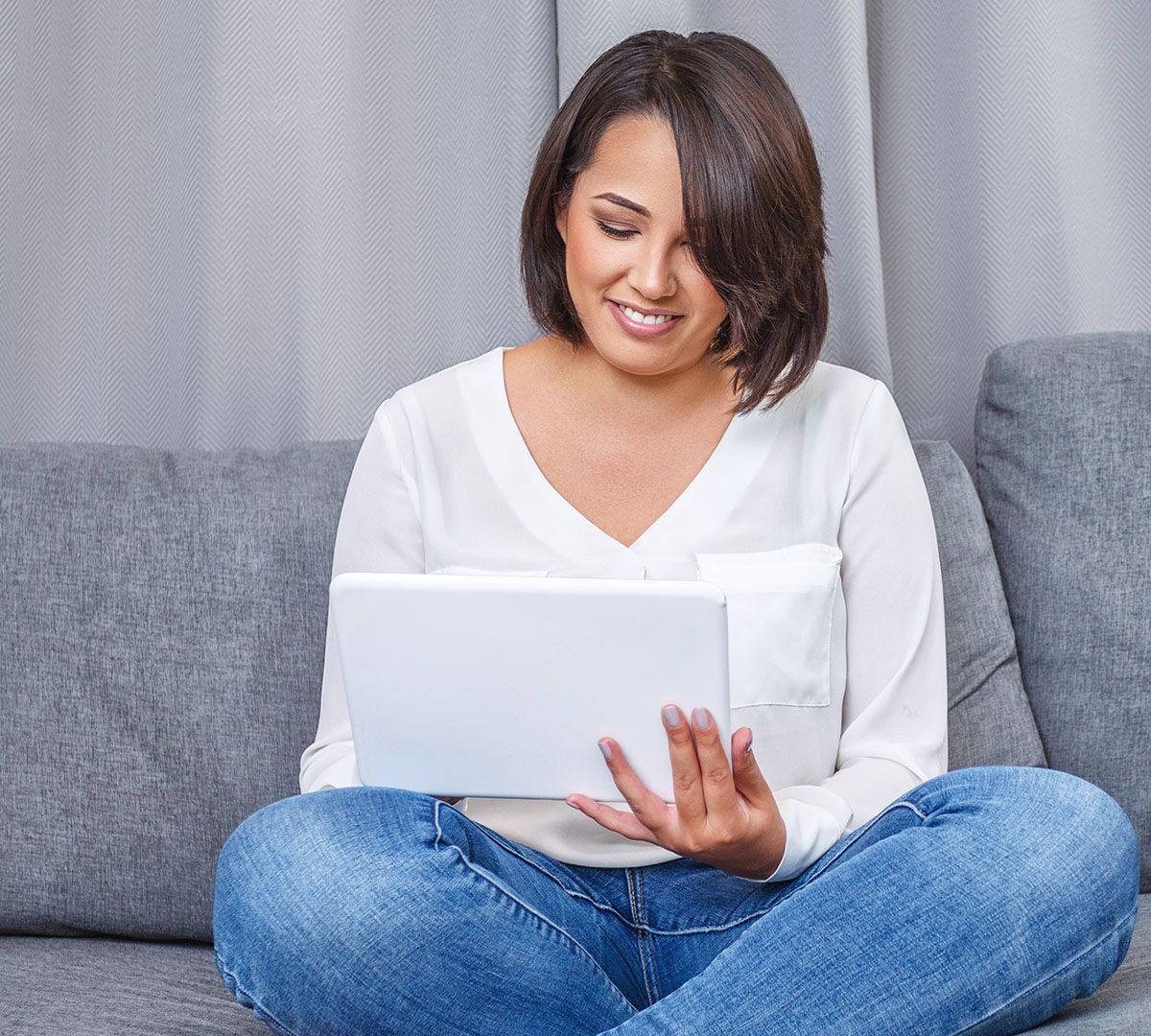 Get the Help You Need to Overcome the Pain of Trauma
Don't Let Trauma Hold You Back
Trauma can have a profound and lasting impact on an individual's mental and emotional well-being. If you or someone you know is struggling to cope with the aftermath of a traumatic event, private trauma recovery coaching may be an effective way to address and overcome these challenges. Read all about The Bradley Hall's private trauma recovery coaching services, then contact us to work with a certified trauma recovery coach that can help you take the necessary steps towards healing.
What to Expect From One of Our Sessions
Work With Our Certified Trauma Recovery Coach
The Bradley Hall private trauma recovery coaching service is tailored to meet the unique needs of each individual who seeks our help. Bradley Hall, the certified trauma recovery coach you will be working with, is highly trained and experienced in working with individuals who have undergone trauma, and he has the knowledge and expertise to cultivate a safe and supportive environment for healing and growth.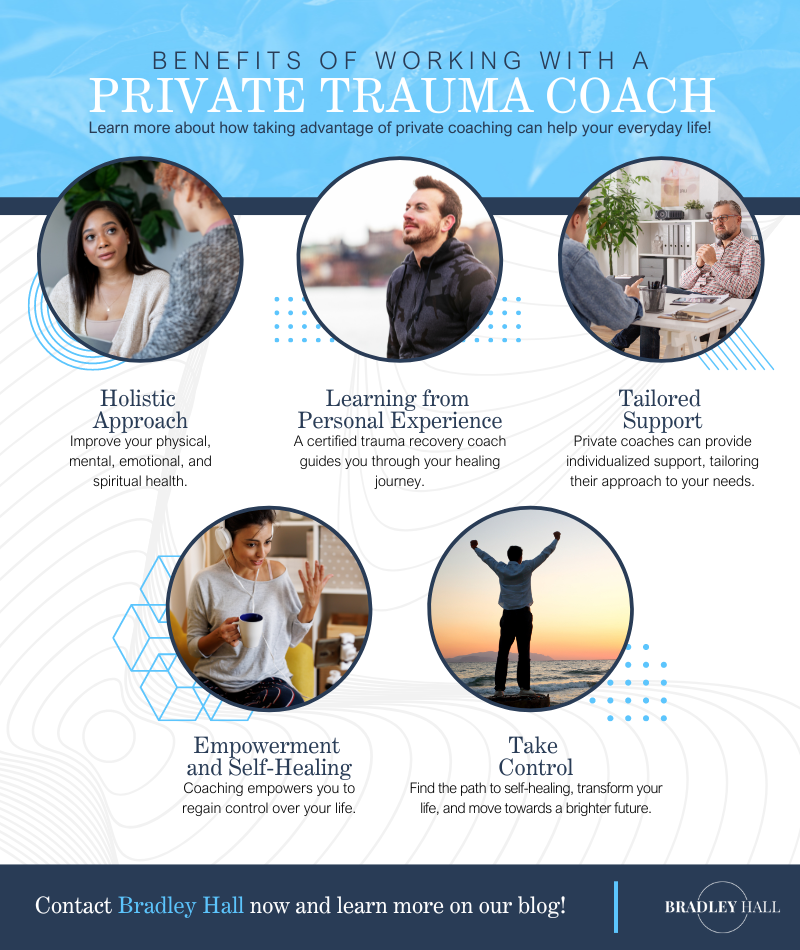 Get a Unique Experience That Helps You Find Healing
At The Bradley Hall, we believe that each person's story is unique and deserves to be heard and respected. We strive to provide a safe and supportive environment that encourages healing and growth, and our private trauma recovery coaching sessions are tailored to meet the individual needs of each person who seeks our help. With our trauma recovery coaching, you will get the personalized guidance and support needed to find your way back to a place of healing and wholeness.
Take the First Step Today
If you or someone you know is ready to take the first step in the journey of healing from trauma, please contact us to learn more about our private trauma recovery coaching services. We understand that healing from trauma is a journey, and we are here to support you every step of the way.
Schedule a Complimentary Discovery Call
Discovery sessions are brief sessions for us to get more aquainted with each other in an informal setting. I will answer all of your questions. We will take the opportunity to discuss your current challenges are, your goals, and explore whether we are a good fit to work together.
Click below to schedule a 30 minute complimentary call to discuss your goals and needs one on one.
Or send us a message and we will get back to you
Fill out the simple form below and let us know how we can help you. We will contact you within a couple of business days.
Coaching Session and Packages Available
Single Coaching Session $150
One 50 minute coaching session for $150
Package of 6 Coaching Session $800
Save over 10%
6 weekly sessions for only $800.
Package of 12 Coaching Sessions for only $1,500
Best Value! Save over 15%
12 weekly sessions for only $1,500.
Subscribe to our Newsletter
For the latest news, updates, new courses, and upcoming events!